Facebook F8 Highligths and Messenger Marketing Updates – April 2019
April surprised us with some minor and major changes from various platforms. After a rather 'calm' March, we are now facing important changes in the bot industry. So, let's have a look…
Messenger
First of all, the F8 has just taken place. Its main focus revolved around security updates, making Messenger 'lighter' and huge redesign changes. A lot of these new features is to be introduced this year so make sure to follow the messaging news!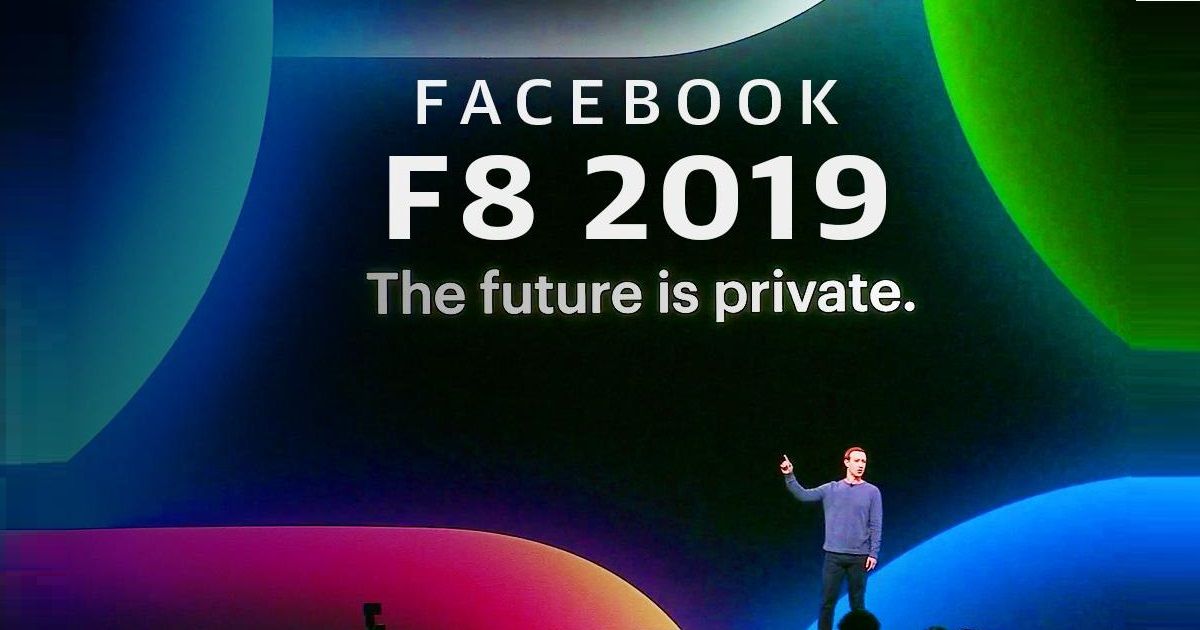 Big news from Facebook, following the F8:
"Lightspeed" project for Messenger
Finally announced! Its main purpose is to replace Messenger Lite, so that the users of bots will be presented with their full functionality (fixing the broken quick replies and other similar issues).
The Messenger Codes era to be over.
The developer team has officially stated that starting August 15 2019, the Messenger camera will no longer support scanning these codes. As a replacement, they suggest scanning QR codes with m.me links will provide a much better solution.
This feature is to make managing appointments scheduled in Messenger easier. The user will get push-notification reminders and the opportunity to add events to their calendar.
Lead Generation and Qualification
A lead generation template is going to be added directly into Ads Manager. Quoting the developers:
"Leads will be qualified via an automated question and answer flow within Messenger and people will be able to input their answers easily with quick reply buttons. There will be handoff functionality for seamless transitions from automation to a live agent. Natural drop-off can be curbed with customized reminders and submitted leads can be accessed via manual downloads, CRM integration, or Pages Inbox."
This one is for the m.me links, adding up to an already existing feature – account linking. If a user is authenticated in the mobile app or website, they will be directed right to the Messenger thread making the whole experience way more personalized.
Since some major mistakes in the field of privacy have been made in the past, now Messenger will ensure the end-to-end encryption. The change is to be introduced by the end of this year.
Messaging Policies – New deadline for page-level subscription
"Starting April 30, 2019, a Page must be approved with the Page-level Subscription Messaging feature in order to use the Broadcast API. Apps were granted the subscription messaging permission at the app-level will no longer be respected. This change is in effect immediately to v3.3+ of the Graph API, and will apply to all lower versions on July 31, 2019." – say the developer team. To read on more on Page-level Subscription and practical tips on how to get approval, you can refer to my post on how to submit your Facebook page for page-level subscription messaging.
Should come as a surprise, that the AC developer team bestowed yet another portion of fresh updates for us this month.
Listing the most important of them, we have noticed:
The user can now use the Gallery option inside the Google Sheets Document.
As simple as it gets – the user can check the relative "Catch" via "Send" Block.
New chat widget and new web widget buttons have been introduced. Moreover, now it is possible to insert Chat Widget Embed Code via Google Tag Manager.
Now the users can build their own chatbot-organizers and check daily events, create new events and manage their schedule. All in one place!
Watch my video for a great demo of this feature:

The official ActiveChat plugin allows the users to integrate their bots to their WordPress in a much simpler fashion. The developer team also provides a short explanation of how to get right into it!
This feature simplifies between Activechat.ai widget and Facebook widget provided the bot is connected to the Facebook page of the user.
Now available for Agency package owners. The toggle is to be found in Settings -> General.
Here, we could have noticed two major changes:
Introducing Master Templates
A Premium-only feature allowing synced cloning. In short, now the user can apply changes to the copies of his bot of their choice, making managing bots for multiple locations much easier.
Left-column of the Automate Tab updated
According to the CF team, it is much faster now especially for the users having over 200 blocks in their bot.
Dialogflow
Only one update from DF in April:
Introducing @sys.person system entity
It simply replaces @sys.given-name and @sys.last-name entities, as now the user can use a single entity for given names, last names or their combinations.
A single yet widely-requested change from MC:
Template Installation
The Template Bot Fields and Settings with the existing Bot Fields can be merged (as long as they have the same type of content!).
From now on, they will be merged automatically (e.g. User Fields, Tags), but there is a possibility of manual merging during the last stage of the Template installation.
A short example provided by the MC team:
"(…) if you already have "Company Email" Bot Field on your existing page (the one where you store your business email address), it will be merged with the one from a new Template during the installation."
Only one update from MM this month but more is announced for May:
Click Through Rates
Now, the user can see click-through rates on buttons on Text Widgets connected to a Dialogue.
That was quite a lot for April…. But stay tuned for May!
Which one is your favorite?
Did I miss anything significant?
Let me know in the comments!